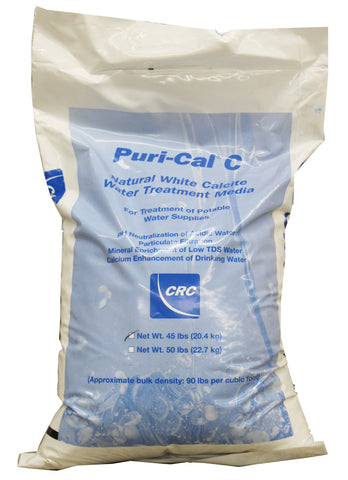 Neutralizer Filter Media-- .5 cu. ft.
Granular, white, 100% calcium carbonate filter media for pH correction--also known as "calcite".   Prevents blue/green stains and corrosion of copper plumbing in water with acidic pH levels. Can be used in upflow or downflow (backwashing) filter tanks.
Sacrificial to water with pH below 7.0
Will not raise pH above 7.2
Not for use in water with a pH below 5.8
Must be replenished about every 6-12 months, depending upon your pH level and water usage.
This product will be shipped in a bucket. 
FREE SHIPPING IN UNITED STATES
FOR CALIFORNIA RESIDENTS
CALIFORNIA PROPOSITION 65 WARNING: This product contains chemicals known to the State of California to cause cancer, and birth defects or other reproductive harm.
---
We Also Recommend